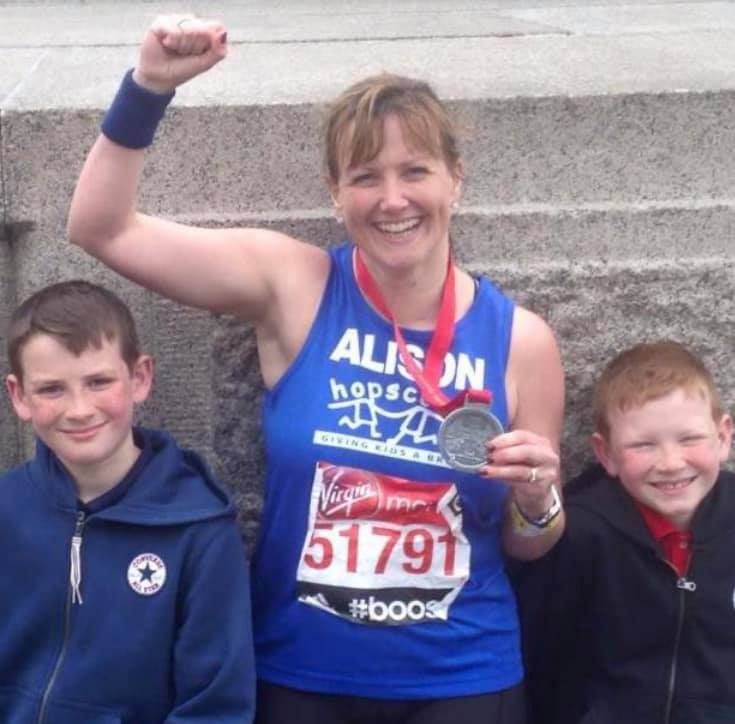 In just a couple of weeks time Alison Bass is taking on the Virtual London Marathon challenge...and if running a virtual marathon wasn't a big enough challenge, she has also very kindly decided to fundraise for HopScotch through it!
Here's what Alison says:
"5 years later...and I cannot believe I will be wearing this vest again on 4th October for the Virtual London Marathon! with no London crowds this is certainly going to be a challenge in itself. So i'm going to pull up my socks, find that determination and help raise money for HopScotch. In the madness of 2020, I feel like I have been training forever, but this is nothing compared to the impact that Covid has had on our Scottish children: nothing to look forward to and their one week where they could experience fun and laughter has gone. With your help we could really change their childhood dream into reality for 2021. Please help HopScotch kids have something to look forward to in 2021. Help if you can - we are a small charity and your donation would make such a difference"
If you'd like to support Alison in her fundraising please donate whatever you can here.